Il Moro di Venezia Hotel: impeccable cleanliness, excellent location, high quality facilities, low prices!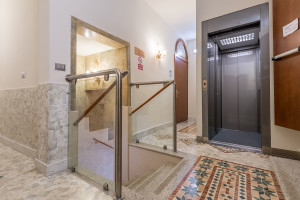 Il Moro di Venezia is a two star hotel in Venice, the most beautiful city in Italy and perhaps in the world! The hotel building has been recently renovated and is now able to provide all the modern amenities that guests may need.
"Hotel Il Moro di Venezia" is one of the few hotels in Venice two stars equipped with specialized elevator for transporting wheelchairs and handicapped .
The international staff of the hotel Il Moro di Venezia is always at your disposal and will spoil you with its friendliness and hospitality. Do not hesitate to ask for an advice on concerts, museums, exhibitions, restaurants and all you want to know about Venice. We are always ready to suggest you how to better enjoy your vacation in Venice.
Our hotel in Venice is open all year round and the front desk is always ready to meet your needs, thanks to a concierge service at night, ideal for those who plan to be late. On the ground floor you will gain with the elegance and functionality of the reception area and the lobby, where you can carve out a relaxing moment before heading out to explore the streets and canals of Venice!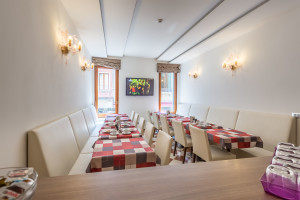 All rooms at Il Moro di Venezia Hotel have been completely renovated and offer quality services such as telephone, TV, hairdryer, heating and air conditioning. You'll stay in large and comfortable rooms, with soundproofed walls and beds with high quality mattresses to ensure comfortable and restful nights. All room types feature a private bathroom with excellence furnishings.
Every morning we're looking forward to see you in our inviting breakfast room, where you'll find a buffet that includes hot and cold drinks, bread, cereal, yogurt, jams, honey, butter, chocolate, biscuits and fresh fruit.